#1 Local Weed Control And Lawn Care Company
If you have lawn care needs, we have solutions. Outdoor Works is the premier lawn care and landscaping contractor in Winder, and we would like nothing more than to bring our services to you.
We are proud to offer the most complete menu of outdoor services ranging from lawn mowing and maintenance to weed control. When you sign on with Outdoor Works, you're signing on with the absolute best in the business -- for your Wilder residence or commercial property.
As you consider all you need in order to beautify and maintain your Wilder house or business, be sure to contact Outdoor Works at 770-601-5642. We'll come to your Wilder property, conduct a thorough walk-through and provide a free and fair estimate.
View More About Us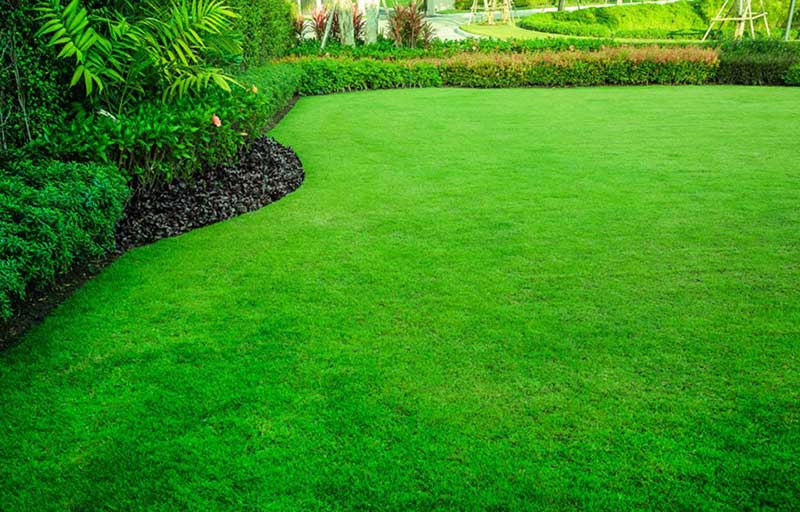 What Sets Us Apart?
Lots of lawn care contractors make promises, but not all will keep them. What sets Outdoor Works apart from other lawn care contractors in the Wilder area is our personal guarantee.
We emphasize the word "care" because that's what we're all about. And while we focus on your property, we are also fully focused on you and your specific needs. We listen to you and work diligently to tailor a lawn care and landscaping plan you can call your own.
Current clients use words like "reliable," "professional," and "thorough" when they refer to us. We at Outdoor Works are proud of this reputation, and we will continue to bring to Wilder this customer-first approach, for both your home and your business.
Get a Quote!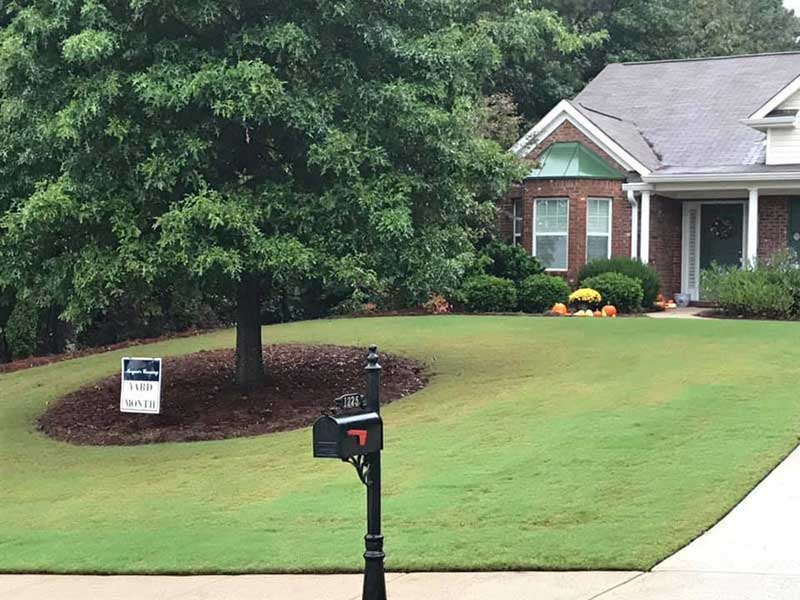 Complete Lawn Services
Lawn care involves more than simply mowing and applying fertilizer. There is much that goes into keeping the grass green, the weeds from taking over, and the edging looking perfect, and we have the know-how to ensure your yard is the showcase of your neighborhood.
While the list below includes the specific lawn care and landscaping services available in Wilder, within those services there are specific adjustments we make depending on your specific needs. And those specifics are what make us the most complete lawn care company around.
View Services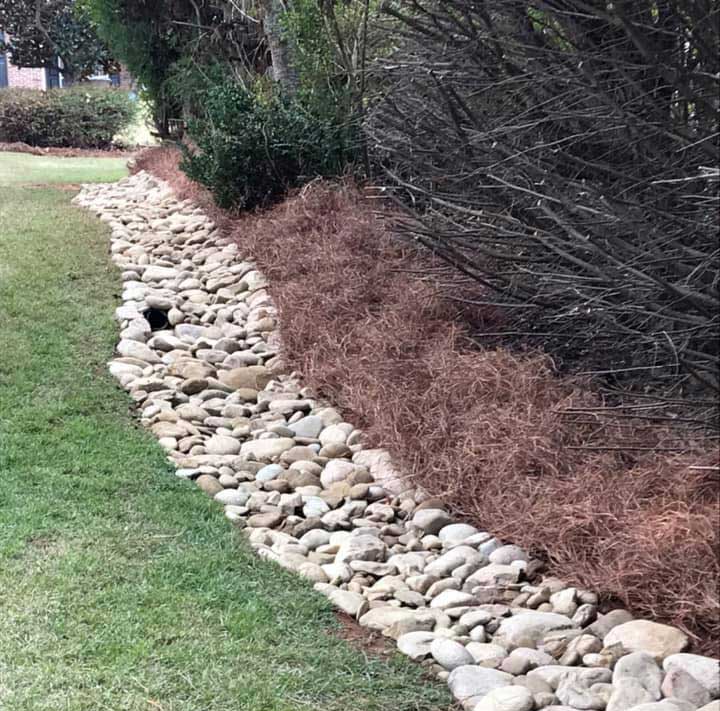 Why Should You Hire Outdoor Works?
We have the experience you want out of a lawn care contractor, and in Wilder, that means you will benefit from our expertise. Our professionals work year-round to establish and maintain a beautifully-manicured yard free of weeks and full of plush turf.
Northeast Georgia's heat and humidity make it necessary to enlist the complete services Outdoor Works has available. We not only take a "hands-on" approach to lawn care, but we also recommend an effective and environmentally sound watering schedule.
And we also perform routine maintenance on our equipment -- from sharpening mower and trimmer blades to changing the oil and filters. If the grass bends, it's time to sharpen the blades, which is exactly the extra step we take to ensure your lawn looks perfect.
Contact Us Today!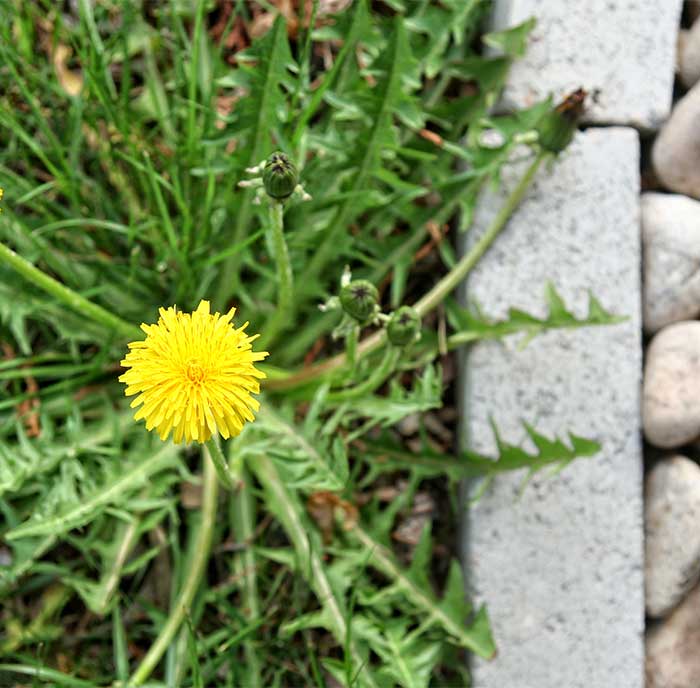 Weed Control
This doesn't have to be a stressful endeavor -- not at all. Just the opposite, in fact. Keeping weeds out of your flower beds and from popping up in your lawn is a matter of applying a proper but effective fertilizer/weed killer -- and we know what's safe and what isn't.
Some homeowners might think applying more and more chemicals is the only way to keep weeds at bay. Rather than risk it, call Outdoor Works at 770-601-5642 and we'll provide you with an estimate that will take this worry away for good.
It is our hope you will consider adding weed control to the services Outdoor Works is an expert at. We know the business and take great pride in working with customers who trust us with their lawn care, landscaping, and weed control needs.
Learn More About Weed Control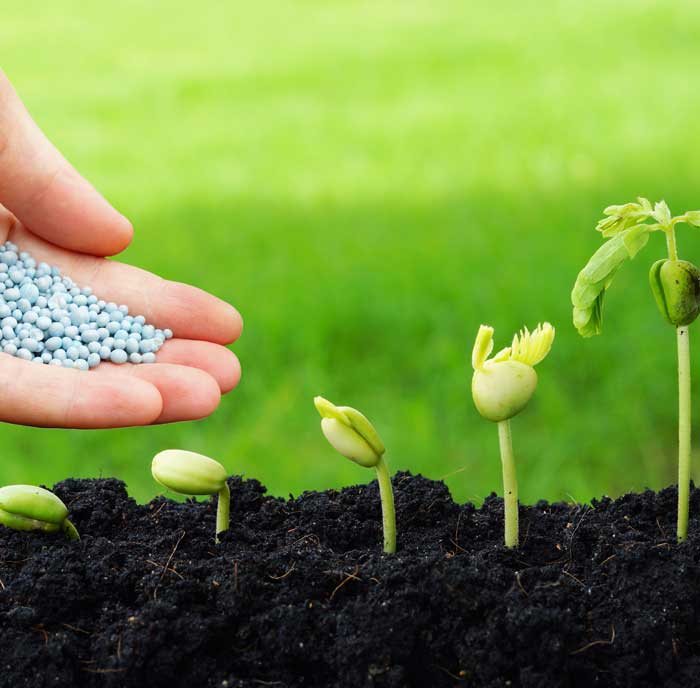 Fertilization
A good number of options exist when it comes to fertilizing your lawn. And homeowners often ask themselves: Which is the most effective? Should I use a spray or granules? Will this fertilizer kill the weeds too? And what about my pets and family -- are they safe?
Fertilizing lawns and gardens requires a deft hand. Our experts at Outdoor Works focus on several factors when preparing to apply fertilizer, and much of what we do answers the questions residential and commercial property owners have.
The purpose of fertilizer is to foster growth, assist the root systems and improve their strength, and "green up" the grass. Flower beds also require similar treatment, though the fertilizer used in these areas is usually a different combination of chemicals.
Learn More About Fertilization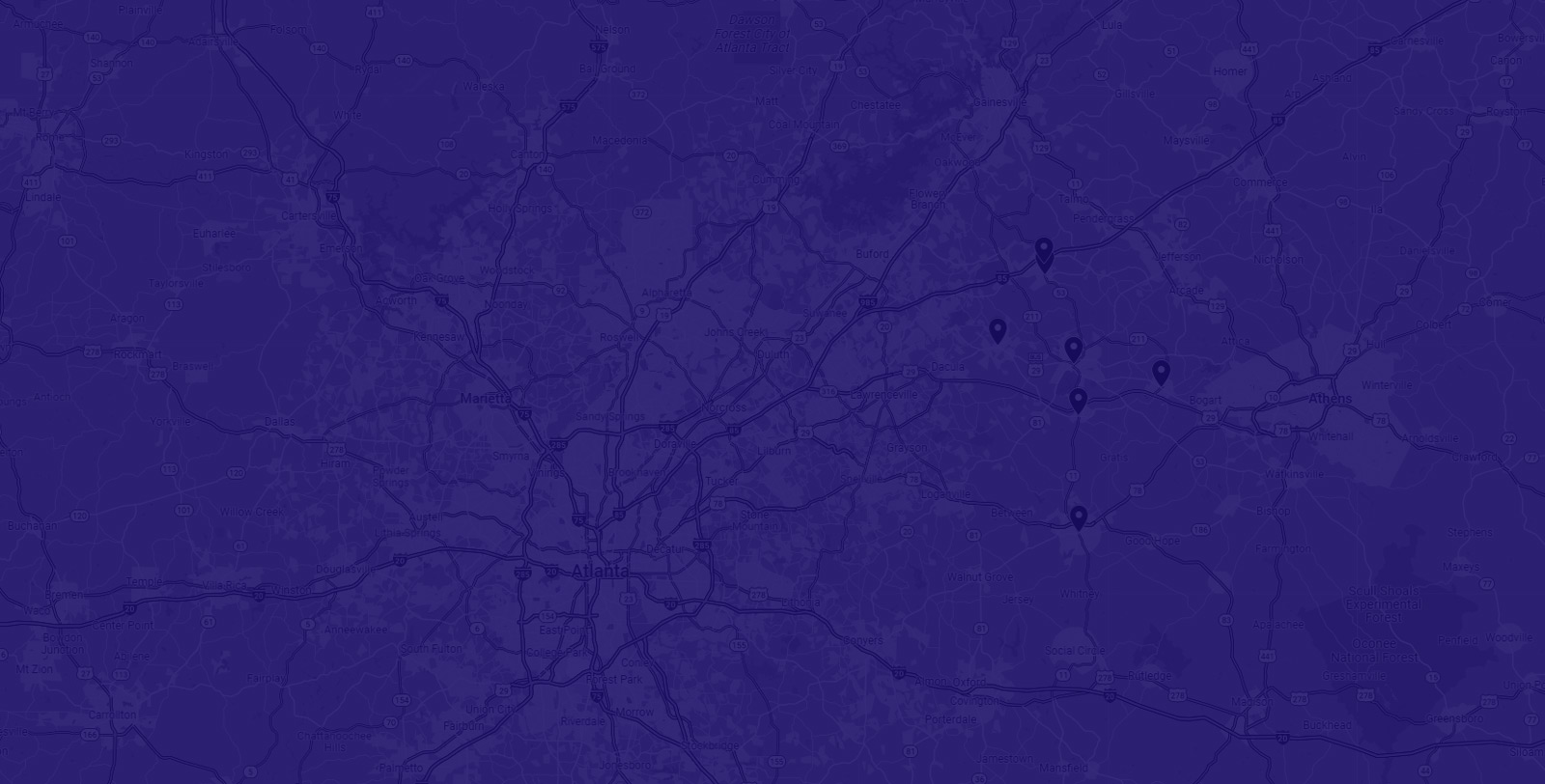 Cities We Service
Outdoor Works is branching out, and we look forward to bringing our complete lawn care services to you. Northeast Georgia's population continues to grow, thus increasing the need for reputable and reliable lawn care contractors.
Making this choice should be an easy one. If you live in or around one of the ten cities we serve, rest assured we will make you a priority, from the moment you sign on with us. Outdoor Works is committed to providing the best service in the region.
See Service Areas
Check Out Our Work
Coming soon!
Tips and Tricks About Weed Control
Know Your Grass, And Treat It Well

While everyone loves a good-looking, weed-free, well-manicured lawn, not everyone knows what kind of grass grows there. Take the time to "get to know" your grass, what kind it is, and how to best care for it. You can start to learn the basics with your own […]

Lawn Care No-No's

While the lawn care world is full of advice about what TO do, there seems to be just as much information about what NOT to do. Of course, it doesn't take an expert to realize do's and don'ts are essentially the same thing, it's just a […]
FAQs
The proper combination of water and fertilizer is a good start. Be careful not to over-water -- this actually could cause grass roots to rot.
Indeed we do! Just pick up your phone and punch in 770-601-5642 and we'll come out and give you a free estimate.
It's something that must be considered since the over-application of fertilizer can do damage to your lawn and possibly cause a safety hazard. Consult with a professional like Outdoor Works.
Punching small holes in the turf allows the roots to breathe and prepares them to receive water and fertilizer. This is especially effective in high-foot-traffic areas.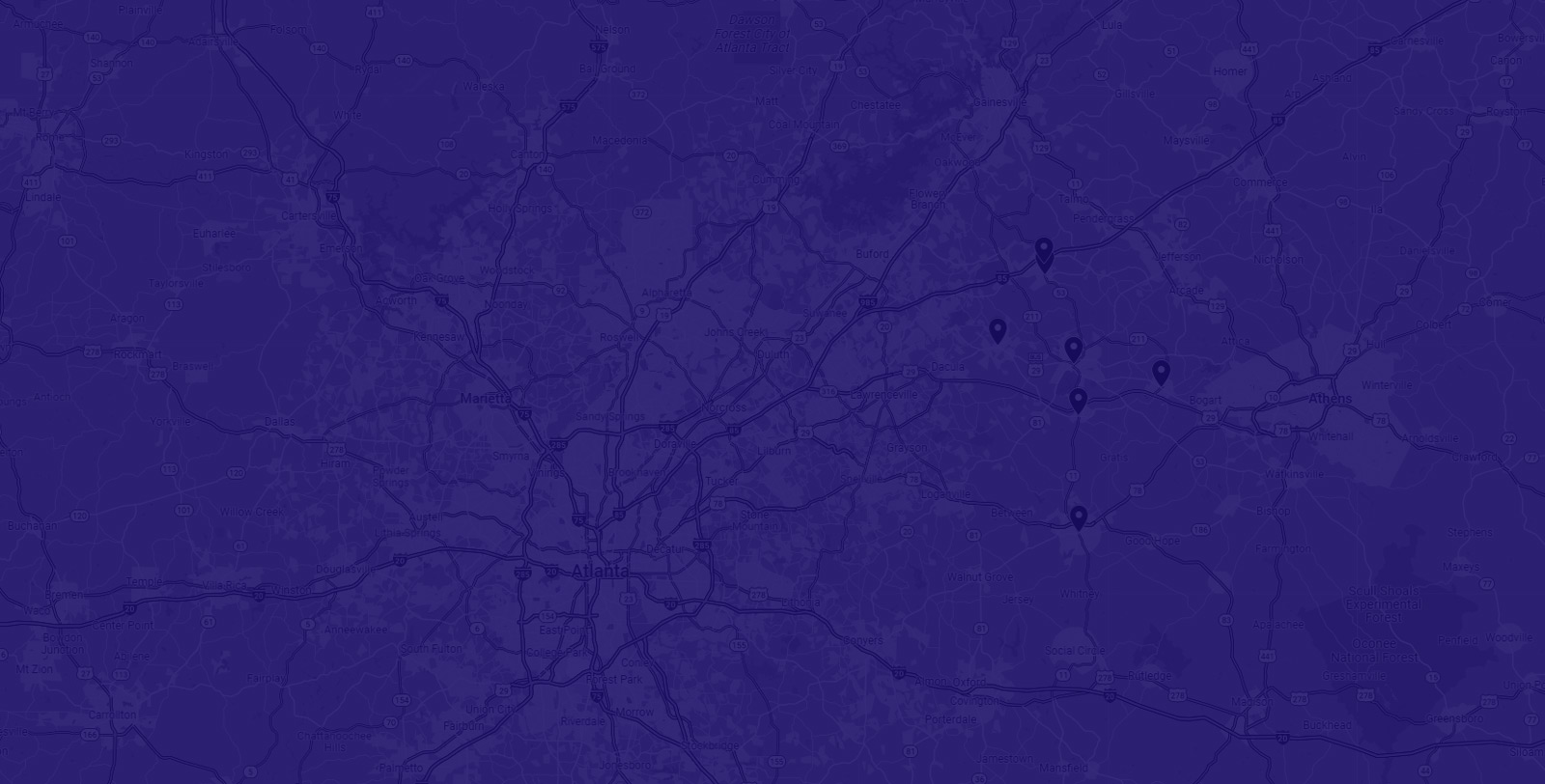 Kill the Weeds in Winder and Surrounding Areas
With Our Weed Control and Lawn Care Experts.
Call Us Today!